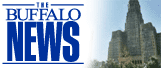 Buffalo, NY
Sunday, July 8, 1990
---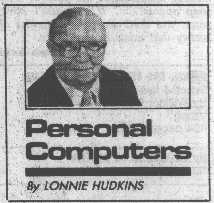 Sargur N. Srihari, Ph.D., of Williamsville, a professor of computer science at the University at Buffalo, has an interesting assignment - research aimed at enabling computers to read - in his new job as director of Laboratory for Document Image Understanding.
Srihari, a member of the UB computer science faculty since 1978, was named to the post by UB President Steven B. Sample.
Seven senior scientists, including Srihari and the associate director, Jonathon J. Hull, Ph.D., are working with graduate and undergraduate students on 10 research projects.
Specific projects in the UB laboratory focus on locating human faces in newspaper photographs, using captions to understand photographs, recognizing machine-printed words based on context and recognizing handwritten words.
In other words, the researchers are trying to endow computers with the ability to recognize and comprehend handwritten as well as printed characters and to make connections between visual data like photographs, graphics and text.
Images of both words and pictures are communicated to the lab's computers in the form of numbers produced by a digitizing camera, according to Srihari. The numbers correspond to the brightness or color of specific regions of the document.
The computer is then "taught" to read through a combination of pattern recognition techniques that include mathematical models and artificial intelligence methods like symbolic reasoning.
A large portion of the funding for the laboratory is coming from the U.S. Postal Service, which hopes to use the new technologies to increase the speed and accuracy of automated address-scanning machines. The National Science Foundation and Eastman Kodak Co. also are providing funding, according to Ellen Goldbaum of the UB News Bureau.
Srihari has bachelor's degrees from Bangalore University in India and the Indian Institute of Science and a master's degree and doctorate from Ohio State University.